County leaders visited our company to strengthen cooperation, work closely and achieve win-win development!
---
On the afternoon of July 5, Gu Huiping, the head of Longmen County, and the secretary of the industrial park visited our factory - safe battery production, quality control process, deeply understood our company's business situation, and listened to opinions and suggestions face to face.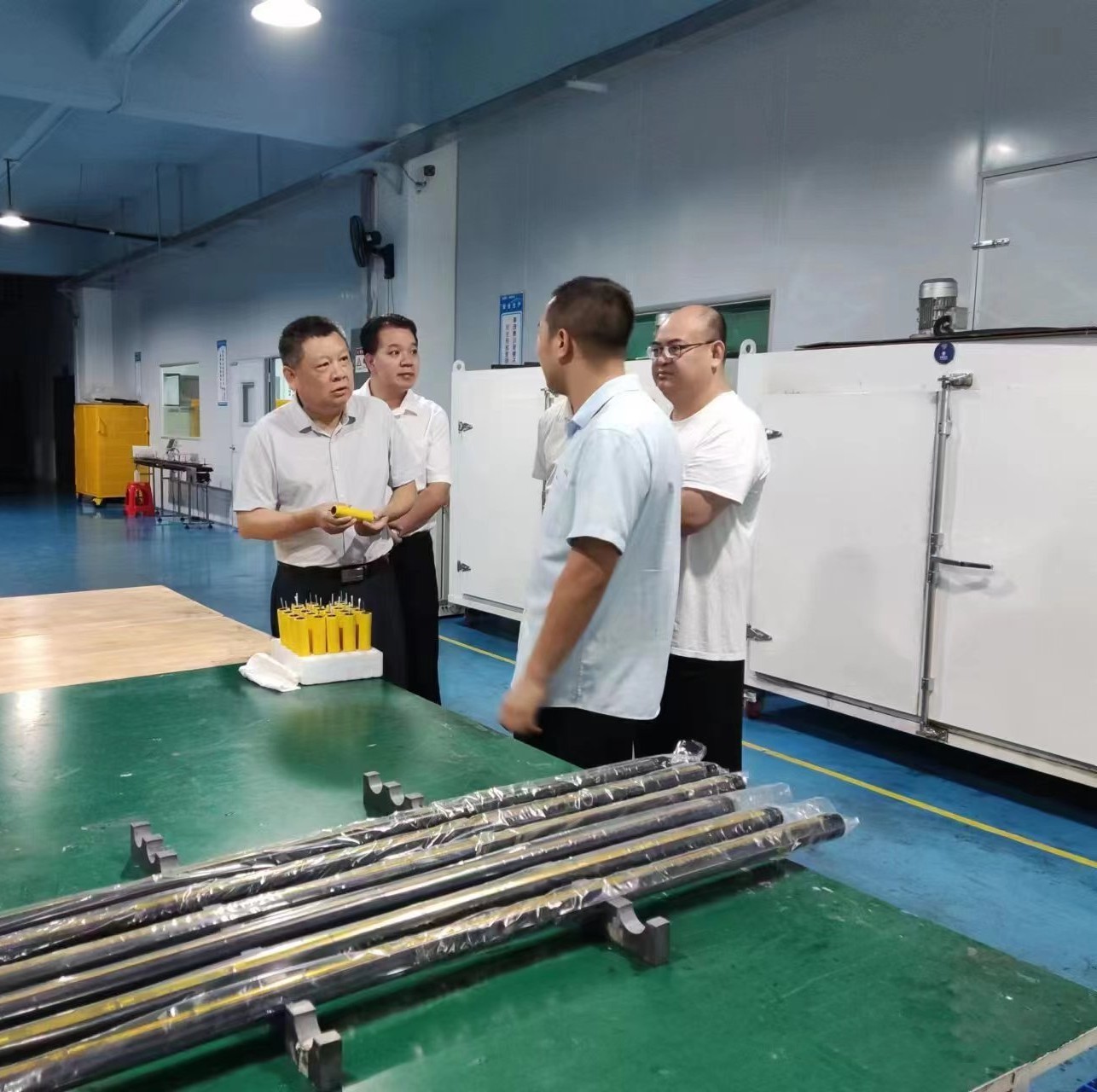 As an environmentally friendly lithium battery manufacturing enterprise, our company has domestic first-class production equipment, a complete set of wastewater and exhaust gas treatment devices to ensure the safe production of batteries, stable quality and no environmental pollution. Gu Huiping and his team visited our showroom, learned more about our development history, operation management, building a talent team, organizing mass parties, etc., and inquired about the company's next development plan. Gu Huiping said that AKKU TRONICS has 14 years of development history and is extremely influential in the industry. Longmen County has a unique geographical environment and excellent business environment. It is hoped that both sides can strengthen cooperation, cooperate closely, give full support to each other based on respective resources, and better achieve mutually beneficial development.